Webmasters & YouTubers - to add a video to this section just link to this page in the YouTube description on your video
Got a Question?
Ask any travel related question or help others with your experience
Page Captain & Crew
Before you apply read about the Roles on Red Planet Travel
Page Captain
This page doesn't have a captain yet.
Have something to Contribute?
We are looking to grow the information on this site, if you have something to contribute to any page then we'd like to hear from you.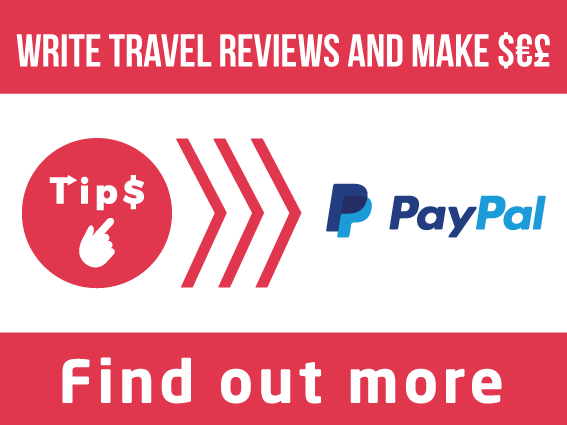 What's more you can now earn money (paid direct via Paypal) for writing descriptions about places you know.
You will need to tell other members about yourself and your relevant knowledge and experience about what you want to contribute about.
Look below for some example page types, and types of people whose views on a place might be useful to know.
Page Type: Hotel
Are there any special benefits or adaptations that this
Hotel
or it's location has that you can comment on in your capacity as a
Doctor
Tell us your job, knowledge, experience..
My Experience: Doctor
This hotel has great CPR equipment and I can see the team are all trained
If you are the owner/manager of any place, then you can, of course, take control of your page and add relevant information other visitors might want to know