If someone you know to be an amazing cook at home, told you about a restaurant in the place you are going on holiday - you might take their comments seriously.
Others do too. Look at this article headline from the Daily Telegraph.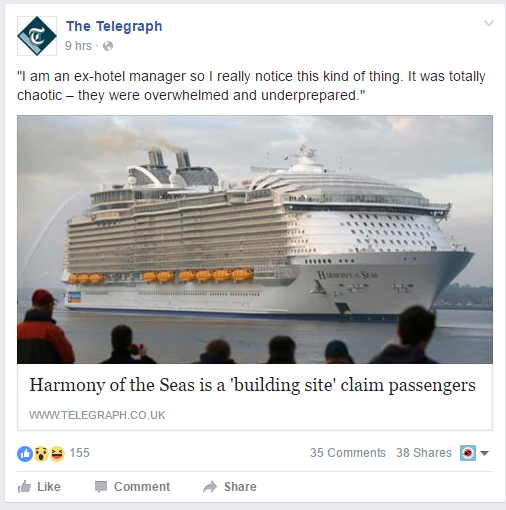 This is the concept that drives the Signing Capacities on Red Planet Travel.
What are Signing Capacities?
Signing capacities are indicators of your status (age, sex, martial status etc), your hobbies and interests, and your experience (both of places you lived and work you've done).
These are combined with Reviews that you make for places on Red Planet Travel and will assist people in filtering reviews to match their situation or look to your experience as a guide.
Your signed capacities give your qualified opinion: there are many reasons why this is important - other people in your or similar situation will find your opinion useful, for example if you have a particular disability, and if you have an interested or experienced in a particular field this is very useful to other members of our community.
What a veterinarian thinks of a medical clinic in her holiday resort that she attended with her nephew.
What a games designer thinks of the arcade he visited on his break to Spain.
What an airline pilot thought of the hotel he attended for his cousin's wedding.
What a commercial vehicle mechanic thought of the tour bus' condition on his honeymoon in Egypt.
You will know where your knowledge and experiences are best used to sign reviews.
Where are they used?
When you give a review you can Sign your review text with any of your Capacities. In the example below we have a Swimming Instructor signing a review of a place with pool that he knew was unhealthy due to his experience.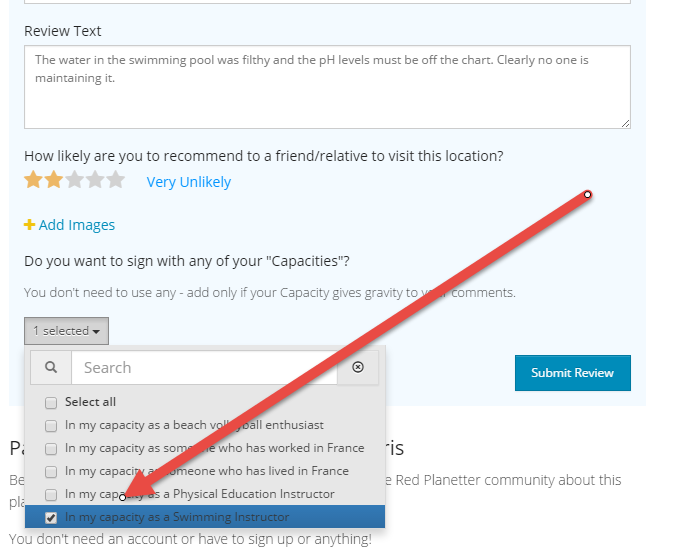 When people look at the place page they can filter reviews - these can be filtered on the place page by different categories. See the example below.
How to create your Signing Capacities
Once you've signed up for an account with Red Planet Travel and logged into your Account Home you can click the Profile tab.
This section contains many very detailed questions about your life, your status, places you've travelled, lived and worked.
Try to fill in as much as possible. As you are completing the sections your public profile will be developed, and your Signing Capacities will be summarised on the Profile home tab.
You can now search for places you'd like to review with the Destination Search on the top menu of every page.
Once you have sufficient Reputation Score to make reviews, you can then do this.
How voting on Reviews moderates their effect
Once a review is posted it becomes available for voting on by other members of the community, who have reached a certain reputation score.
Review votes are like saying that you agree or disagree with the contents of the review.
This acts as a counter-balance; if a review is deemed to be inaccurate or unfair, others will vote and this in turn reduces the author's reputation score.
Here is another example https://www.indy100.com/article/rudys-pizzeria-manchester-tripadvisor-review-7422306 which includes responses and comments to a TripAdvisor review by from the stressed-out owners of a pizza restaurant in Manchester.
Here is our page for Rudy's Pizza in Manchester.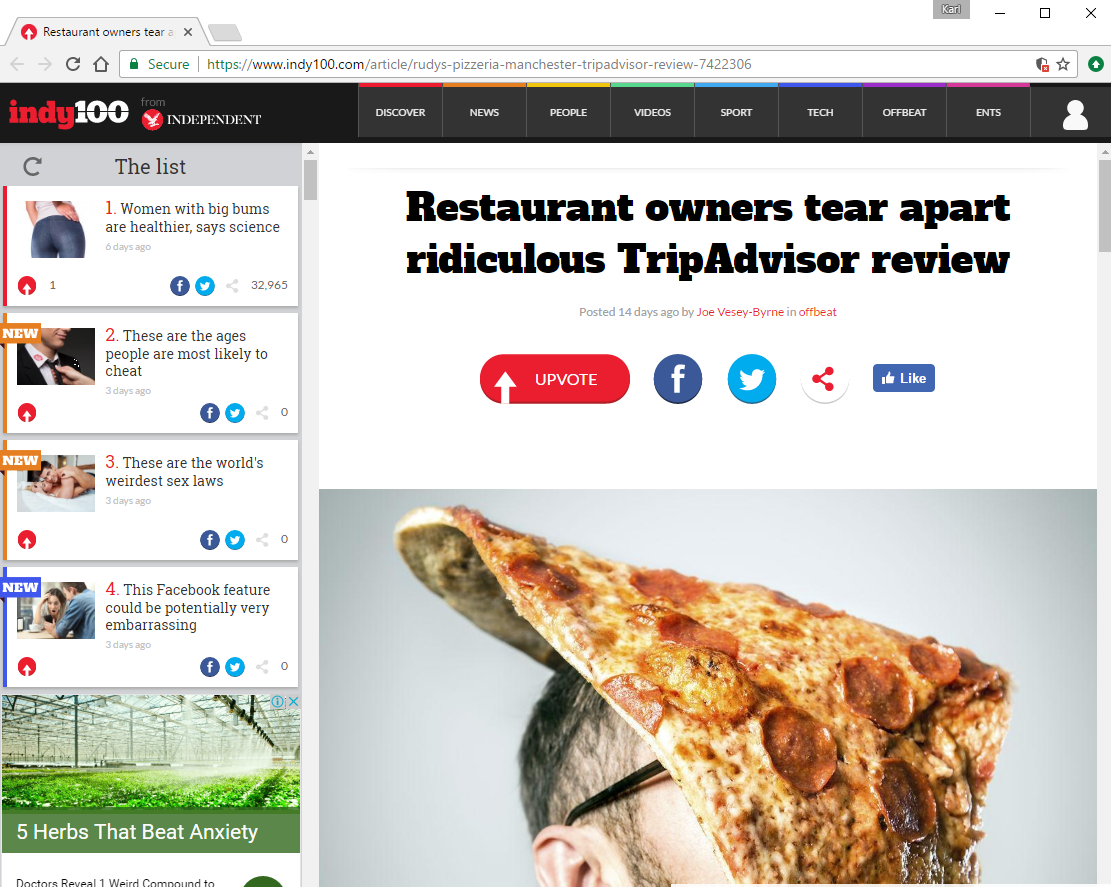 Do you think that a waiter, server or anyone whose ever worked in a restaurtant would give the same review? No, probably not.