The Red Planet Travel Point-to-Point Search Engine
Red Planet Travel has a point-to-point search engine at its core: Allowing for a very detailed investigation of possible alternative routes for your journey.
This kind of analysis and planning of your journey has never been possible before. We have considered every segment of your journey even walking to the bus station, or taking a taxi to the railway station - you can make a better judgement of what is right for you.
We are a new breed of travel site, we wanted to publicise these facts in a fun and easy to take on-board way: so we commissioned a YouTube quality advertisment as a "explainer video" to go on the home page of the Red Planet Travel website.
See the video below by clicking the play button below.
What exactly are the USPs (Unique Selling Points)?
USPs are what set something apart from something else. In this case: What sets Red Planet Travel apart from other websites that you might visit to plan, book, review, share and record your journey?
First off, something we are NOT. We are not a Travel Agency - this immediately gives us an edge since we are not tied to any Airlines, Hotel groups, packages or anything else.
Red Planet Travel sends you directly to the companies that actually provide the service, be it Airlines, Train and Bus companies, Ferries lines, Hotels - so you are free to compare and book the best choices for you - not us, or anybody else!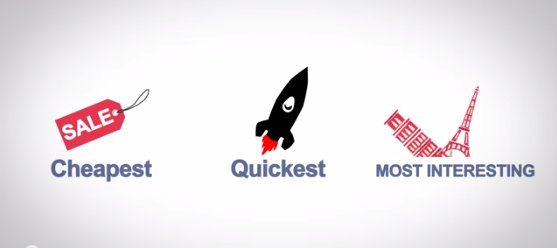 Cheapest, Quickest, Most Interesting?
Travel is not just a matter of getting from A to B. Depending on the circumstances, you maybe on holiday, or with your kids, on business, or in a hurry, your company could be paying etc. A lot depends on these circumstances.
If you are young, not in any particular hurry, then you might be looking to travel cheap. If you are on business, then price is less of a factor than getting there fast, feeling fresh, and doing the deal. Maybe you are retired, on a sabbatical, or just like to take things slow: then taking the "scenic route" might be the best option for you.
Travellers are also all not equal - do you like to experience more of the places you are going to - this usually means "getting in the thick of it", haggling with taxi drivers or asking locals for directions, or at the other extreme do you just want to be transported to your luxury resort and just be a king or queen for your trip?
We show all different options, and from these you can select what you desire.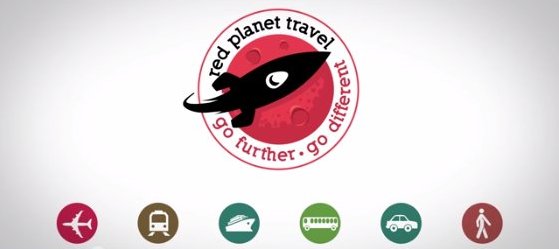 Planes, Trains, Ferries, Buses, Taxis and Walking Routes - all in one place
We get data on all these different sources, and blend them all together: We have a powerful advantage over websites that show only flights, or only trains, only ferries, or only driving directions.
Red Planet Travel is an "all modes to transport" search engine.
Since... unless you happen to live in an airport or train station, your journey is most likely to consist of more than one mode of transport!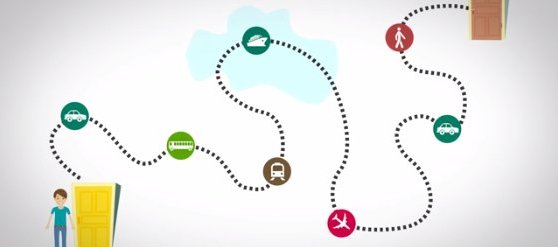 Linking the whole journey up
As each step is considered as a link in chain, you don't get caught just considering one segment e.g. a flight - maybe the airline is heavily promoting a route and is giving special fares, so you might think that is a good idea, but forget to factor in the cost of getting to that airport.
Or, for examples, a coach service might be very economical but looking at the schedule side-by-side with other forms of transport it takes nearly a whole day to get to where you want to be!?
Flying from "hub" airports to another "hub" airport is often more economical, and there will probably be a more frequent schedule - useful if there is a chance you'll miss your flight, maybe due to the flexibility you need to meet a business client. Now consider if there is a fast and reliable train service from this airport to the centre of the city where you are going. You can take the hub-to-hub flight, hop on the train; having flown cheaper, and more flexibly than going directly to the destination city's own airport.
Finding and taking advantage of these kinds of routing is our speciality!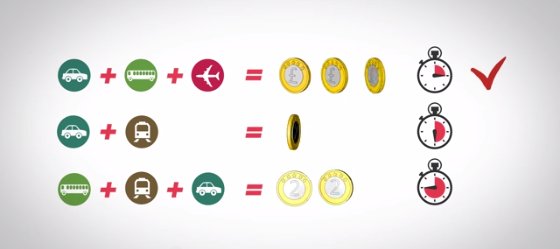 The complete picture. Side by side comparison of all the routes, costs and timings
So you can consider: Is it really worthwhile going to the airport when the take train would be much quicker and cheaper?
You can choose the best airport and airline combination considering the time and cost to get to the airport itself.
Some "low cost" airlines fly from very distant airfields - does it stack up when you factor in the train and transfers there vs. an airline that uses a City's main hub airport?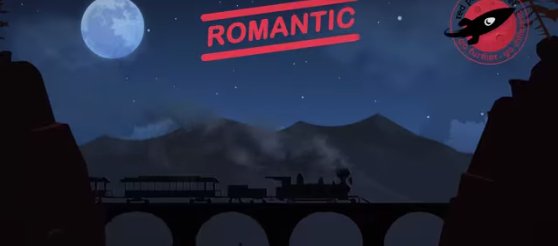 Suggestions that lead to great experiences
Where Red Planet Travel really starts to get into its stride is in making suggestions you might not even have considered, and may turn out to lead to some of the best memories you have of a trip.
Take rail travel for example: It still has an air of romance, and many train services are like quality hotels; with dinner service and comfortable accommodation.
You might pass through some amazing landscapes, and even in cities you'll see a different side from 10 feet rather than 10,000!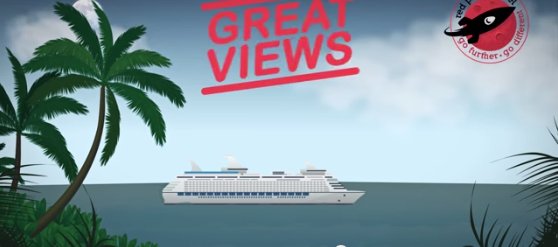 Open jaw travel
This is an insiders-secret way of getting better deals.
Imagine you have to travel to/from different cites e.g. Say you live in the UK, and are going to the USA. You will find that an airline that normally flies between the US and UK is offering amazing deals to people in France to promote themselves, with a short UK to France hop in the schedule - there is no reason why you should not take advantage of these offers.
You will have to begin that airlines segment in France, but hey, a night in Paris at the start of your trip is not such a bad way to set off! You might be able to fly direct back to the UK on the return leg if you want.
Sign up for an account to receive our newsletter with insider-tips like this.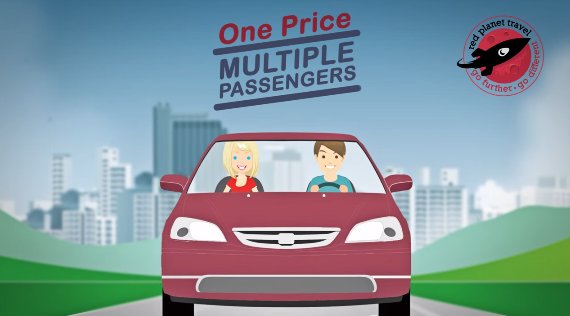 One Price - Multiple Passengers
As anyone who has booked a family or a group of people on a plane or train knows, the costs escalate pretty quickly! If a group is travelling then remember going by car can make sense as you don't pay individual tickets.
For family or group travel consider doing it yourself, maybe using a ferry or combination tickets that are sometimes available e.g. car trains where you load your vehicle on at one end, and then get a sleeper compartment - what an experience for the kids! Very often taking your own transport has other benefits like no need to hire a car at the other end, and all the little costs that add up so fast e.g. baby seats or sat nav hire, and extra insurances that sneak in!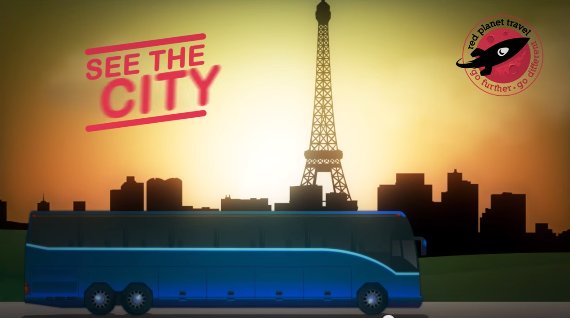 Don't forget the humble bus or coach
Going by bus might be slower but you get to see a whole lot more, for a lot less money. If you are not in a hurry, maybe not the tallest person then on a sights per hour basis - buses win!
A lot of people might not be so confortable flying or taking boats, so look at the other options we present.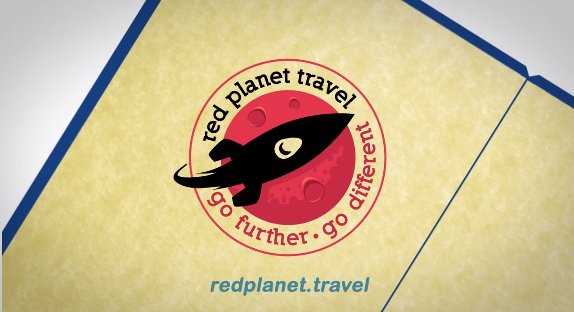 Go further, go different
We at Red Planet Travel are committed to helping you discover more for your budget and see more that you expected.
You can save and share your experiences with an account at Red Planet Travel and you can post Instant Reviews: video, pictures and Tweets.
Sign up for an account and let us know what you discover.